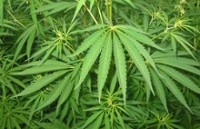 I have read a few news reports regarding bills being sent to Congress to both legalize cannabis and also tax it.
As some may not realize, this is not the first attempt at such a feat and a tall feat it will be. Past attempts at similar bills have failed so quickly that they probably didn't even make the news.
Although a much larger amount of the population is pro-cannabis, it seems as though the percentage in Congress is on the very low end.
The bills that are set to go forward are Polis's bill, which is "Ending Federal Marijuana Prohibition Act", and also Blumenauer's bill, with is "Marijuana Tax Equity Act". The first would regulate cannabis under the ATF, which would be name changed to Bureau of Alcohol, Tobacco, Marijuana and Firearms. The growers of cannabis would need to purchase permits to offset costs.
The second would enact a 50 percent excise tax on the first sale of cannabis from growers, etc. plus annual taxes for those engaged in the business.
I believe that the more states that legalize cannabis, the more likely Federal laws will follow, but at this point, it is just too soon.
It would be refreshing to think that Congress would make such a bold move right now, but, nothing Congress does lately would I consider to be refreshing, so I will not be holding my breath.
I do believe that the more the People show support for cannabis and the more the media favors it's legality, the better chance the laws will change on all levels.
Power to the people.
http://abcnews.go.com/blogs/politics/2013/02/pot-legalization-goes-federal/